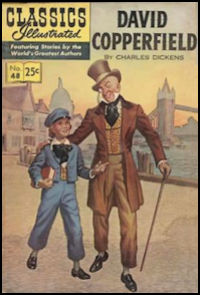 When I was a child I couldn't read. When I tried my eyes resisted. They wouldn't focus upon the next word in a sentence without extraordinary effort. Being called upon to read aloud in class was a recurring humiliation. Knowing my turn was coming, I would try to guess where the teacher would have the person in front of me stop reading, and before it was my turn I would try to work through the words I would have to read. Even when I guessed right about which sentence I would have to attempt I was always so anxious that I could not remember the two or three words I had figured out.
I would stand, book in hand, staring at the page, trying to get my eyes to stay on the first word of the sentence long enough for me to recognize it, at the same time filled with distress about the lengthening silence I was authoring. Finally, I would see the word and offer a tentatively suggestion. "The." Then the struggle shifted to the second word in the sentence.
Lots of anxious ideas swirled in my head while I tried to get my eyes to hold still. Maybe the first word was a hint to the second. Everyone else can do this! There must be some trick that I just haven't figured out. But what was that first word again? "The." No help there. Could the second word be "cat." Usually, about this time, the teacher would call upon the next student and I'd sit down, exhausted, wanting nothing so much as to curl up in a corner and sleep.
This went on until sixth grade (1962) at which point my parents and the administration of the Catholic school I attended agreed that I could not be given another pass. At a parent-teacher conference that took place at the front of an otherwise empty classroom while I sat within earshot at the back, it was decided that my willful refusal to study could not be tolerated further. It was time for me to flunk. I would have to take sixth grade again.